We won our first pitch in 1999, and it was for the design of Givaudan's Annual Report.
Then the saga ICRC began and we have been appointed by the UNHCR (the UN refugee Agency) and the OHCHR (the UN Human Rights office) to design their reports and appeals.
We just finished our 11th report for Médecins Sans Frontières and are very proud of our huge experience helping NGOs to communicate and therefore being well-known, which also facilitates their fundraising.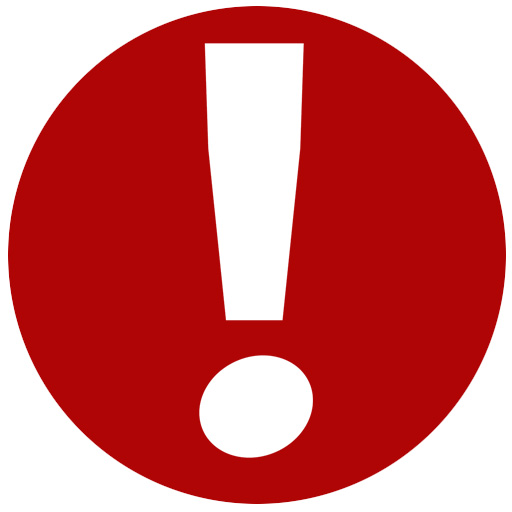 2019 Doctors without borders Annual Report is the last one we designed in 2020 and we are very proud of this new one!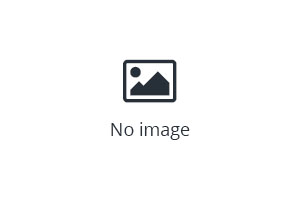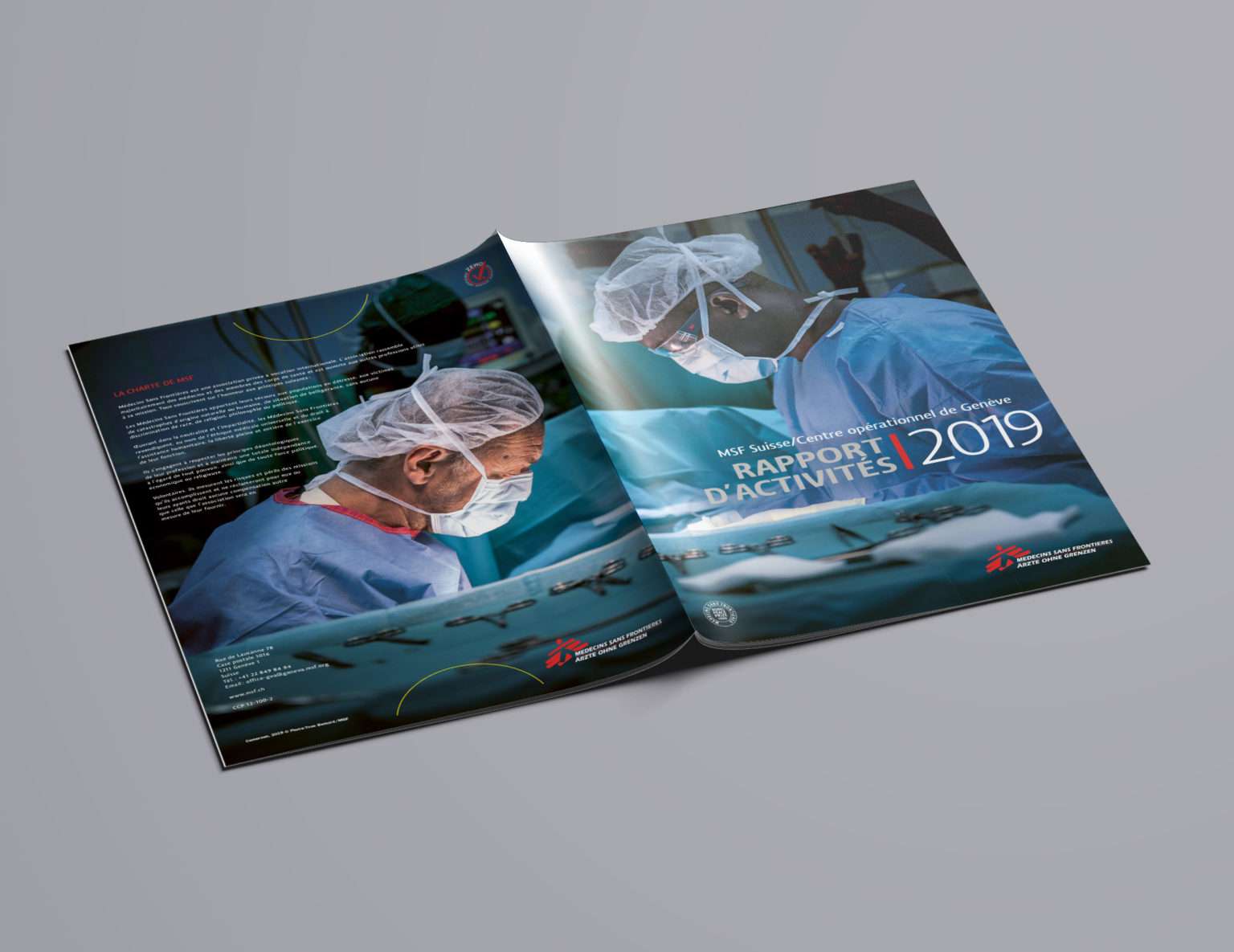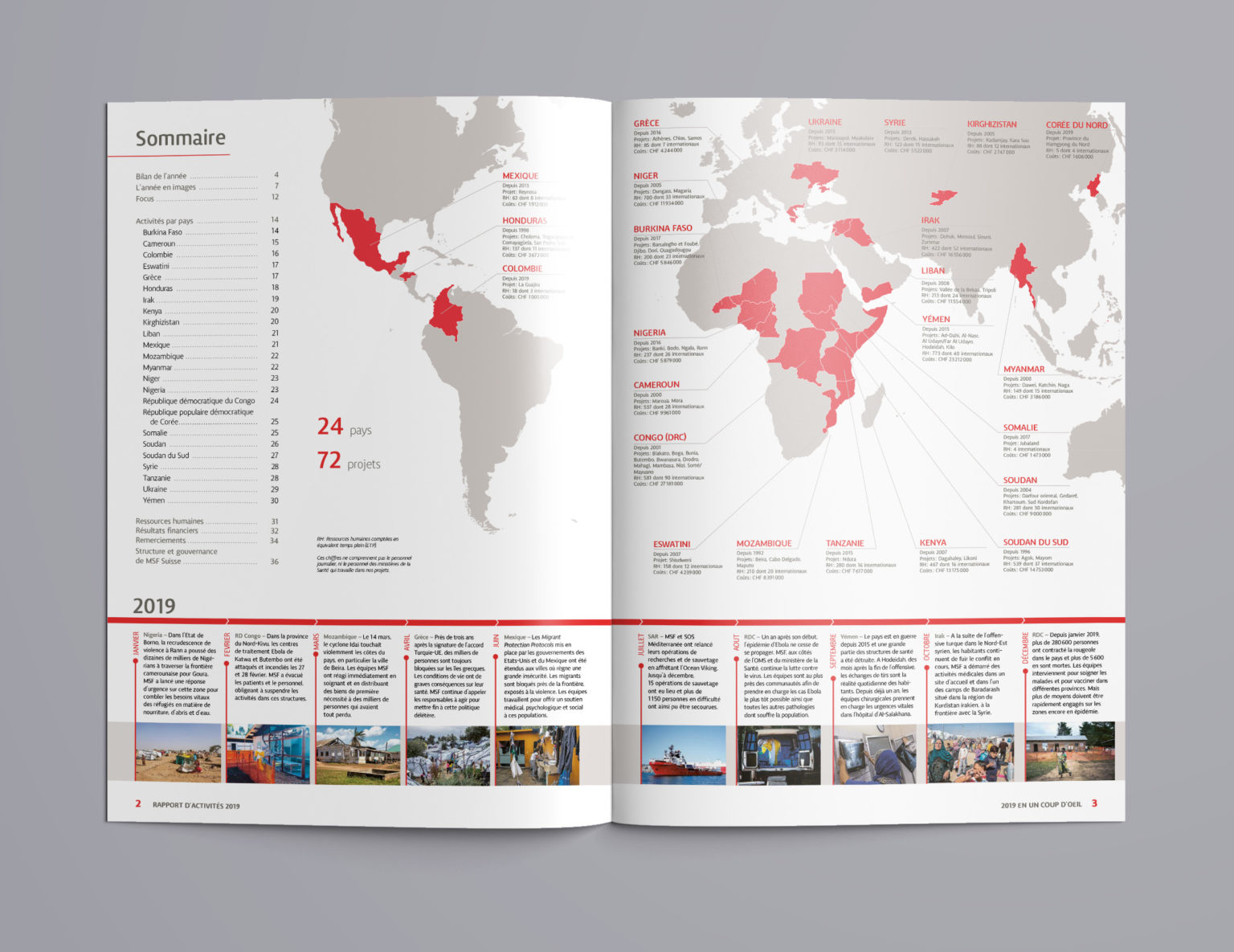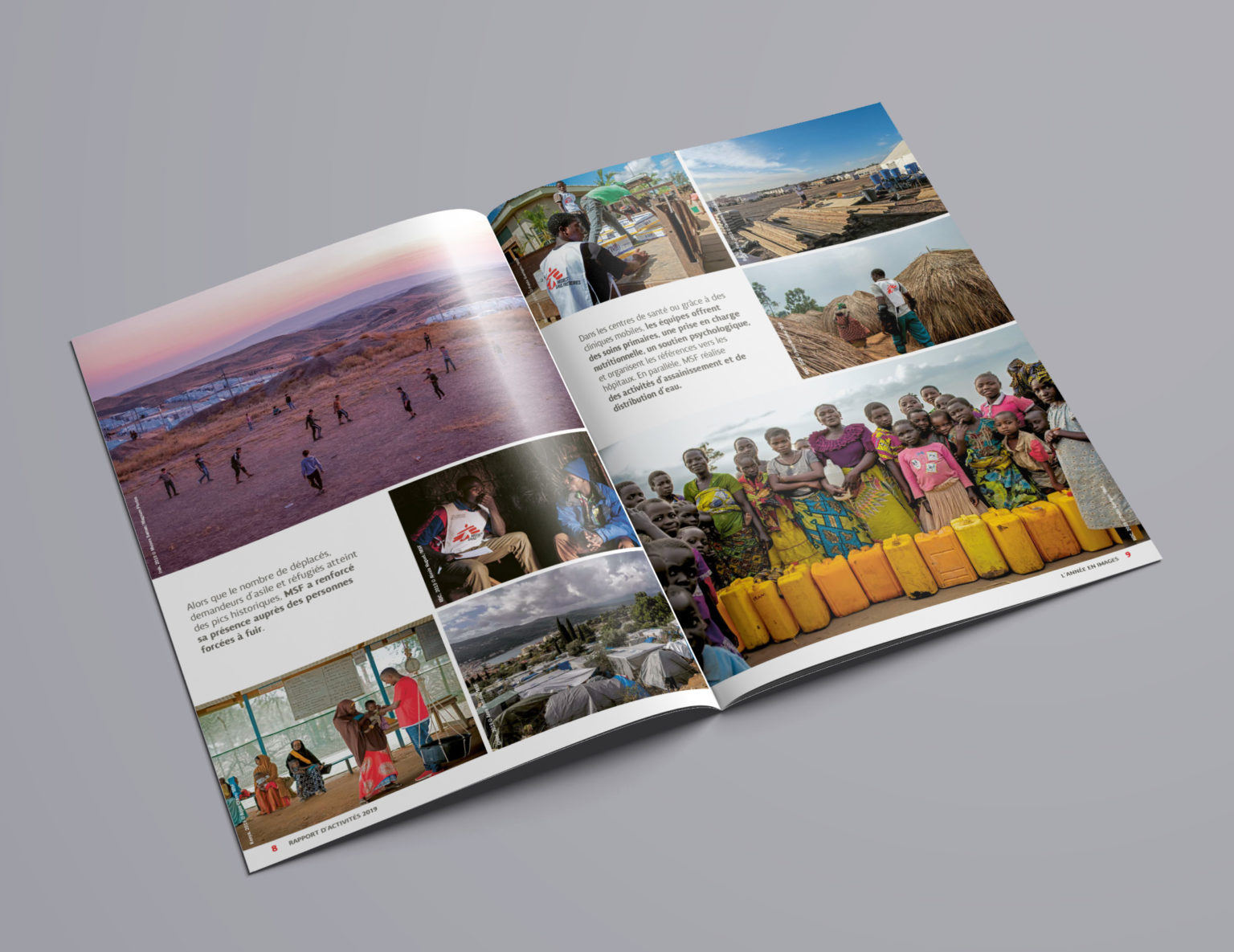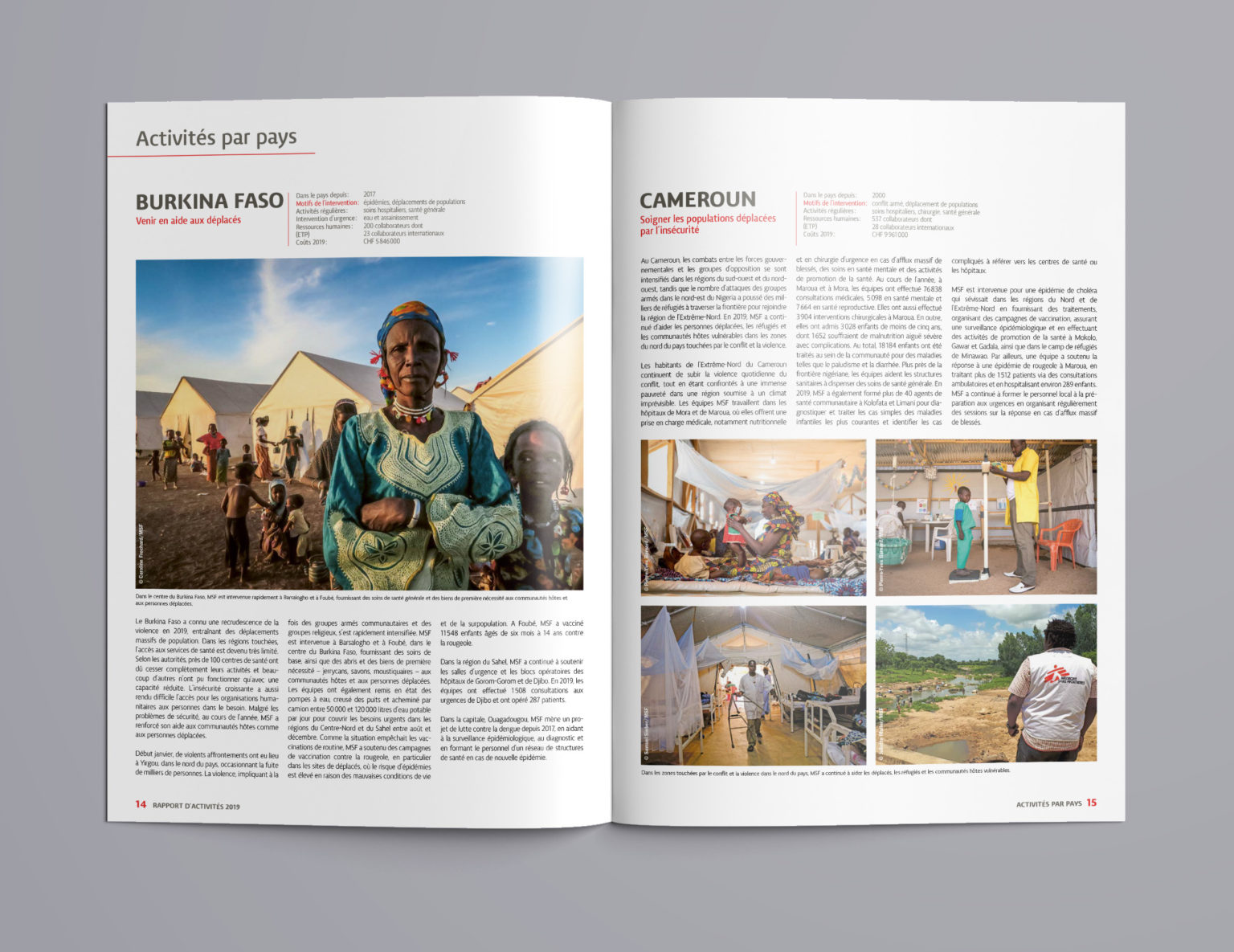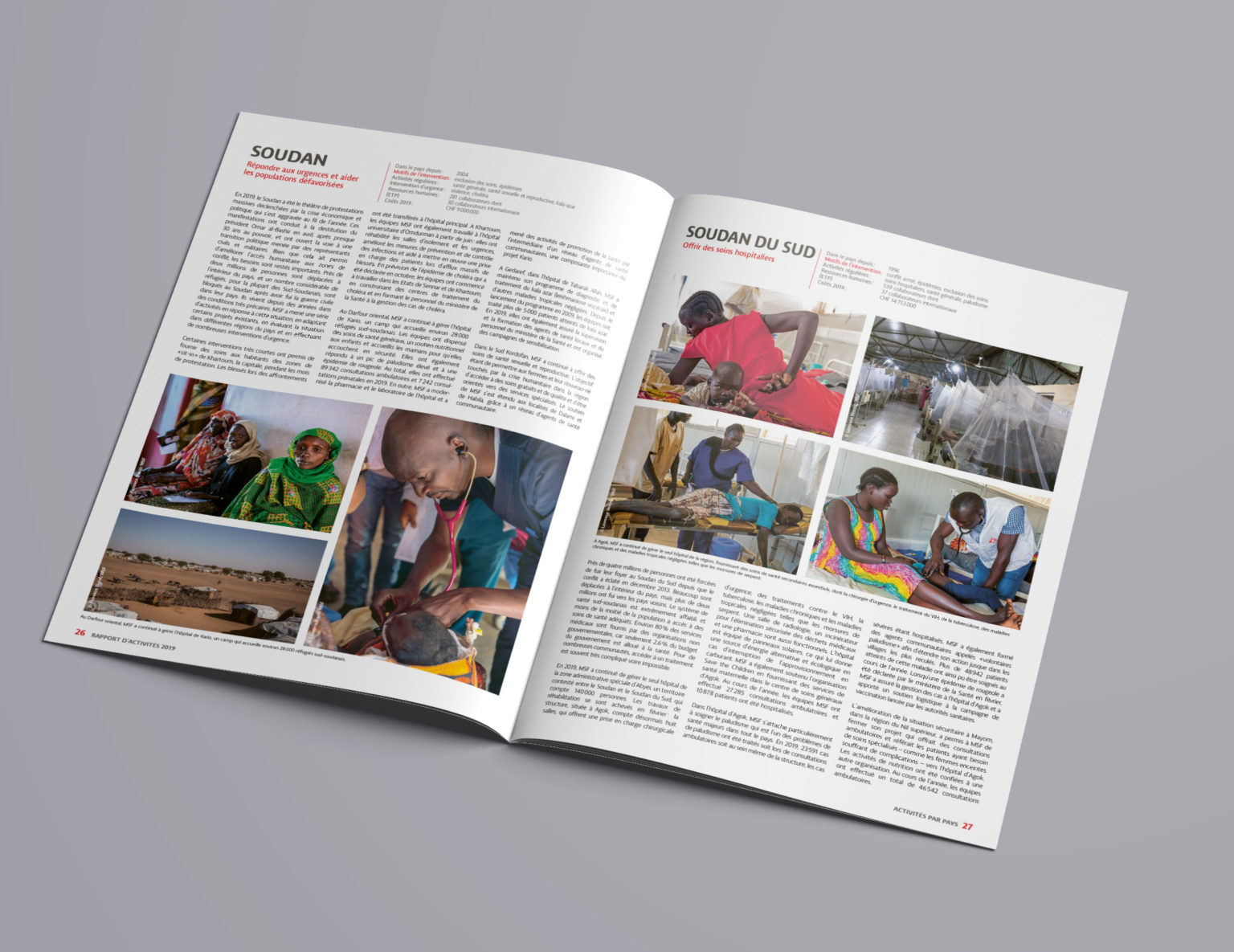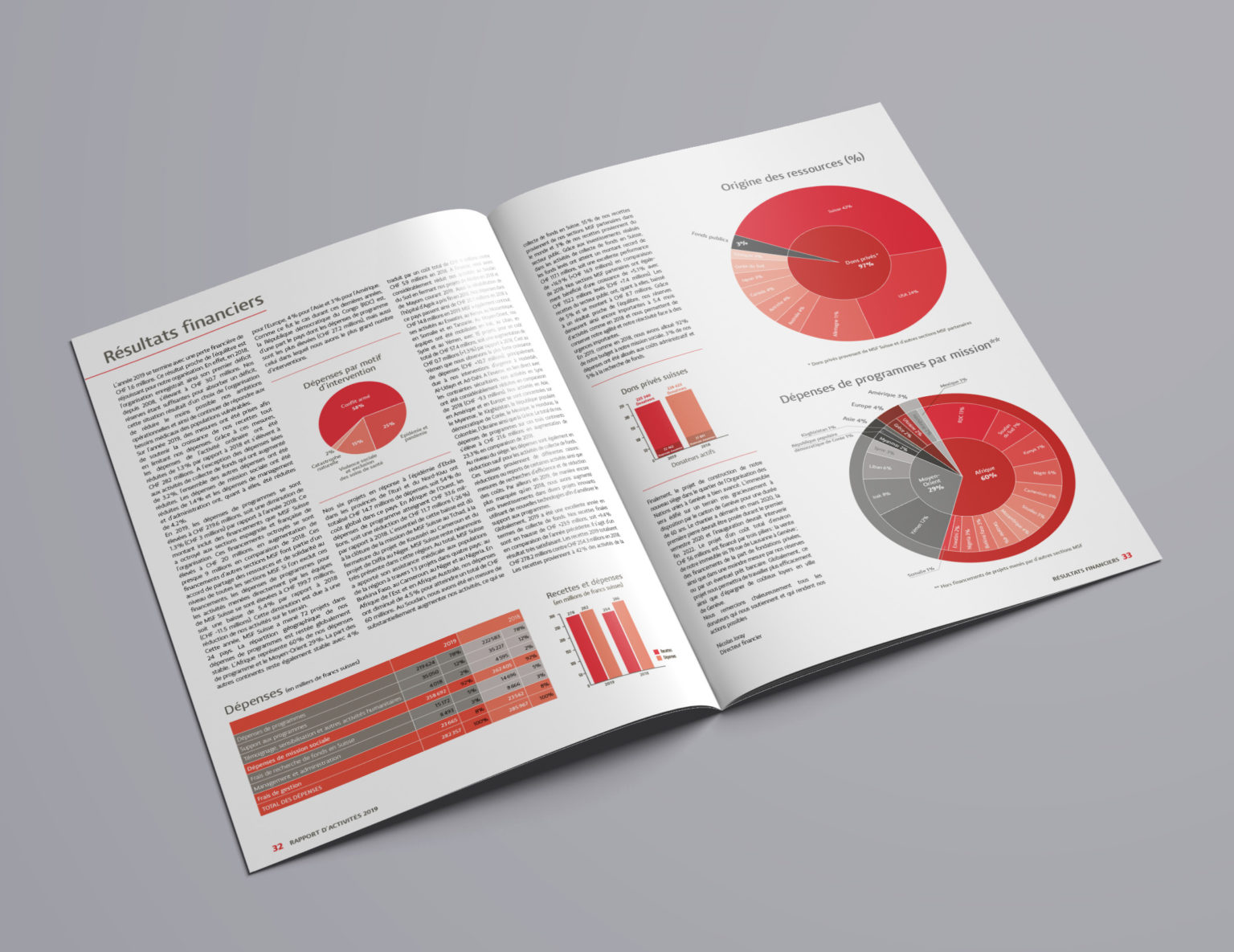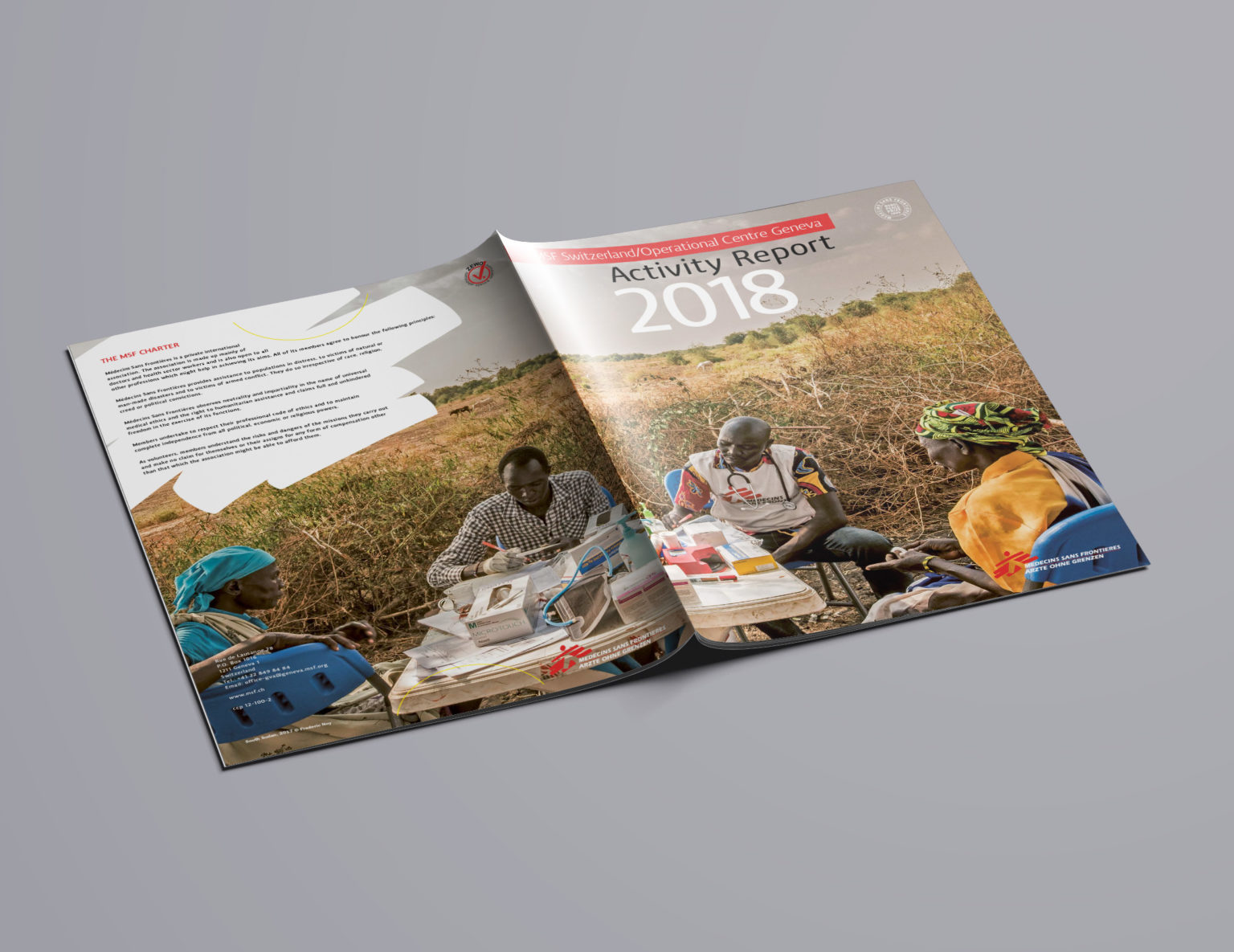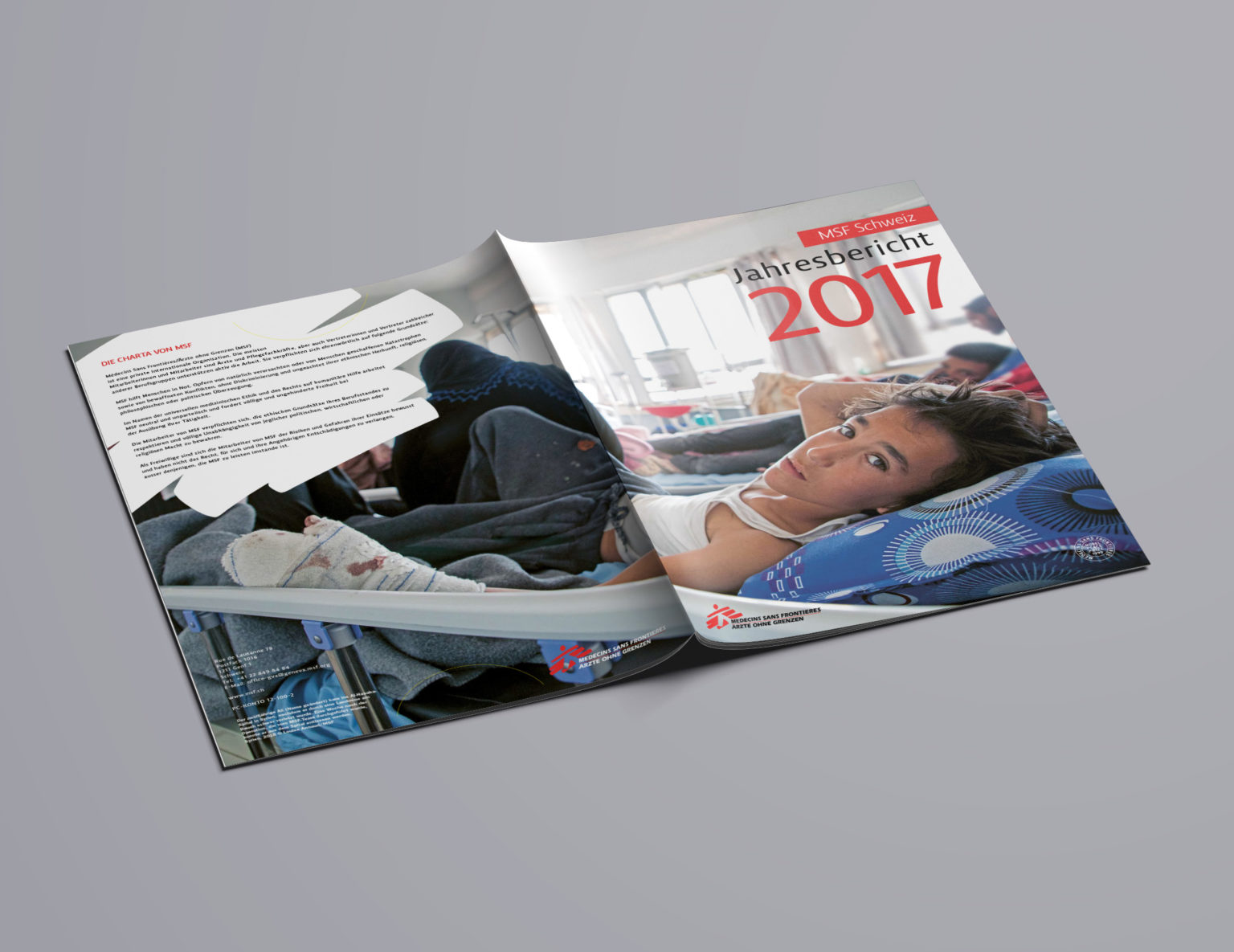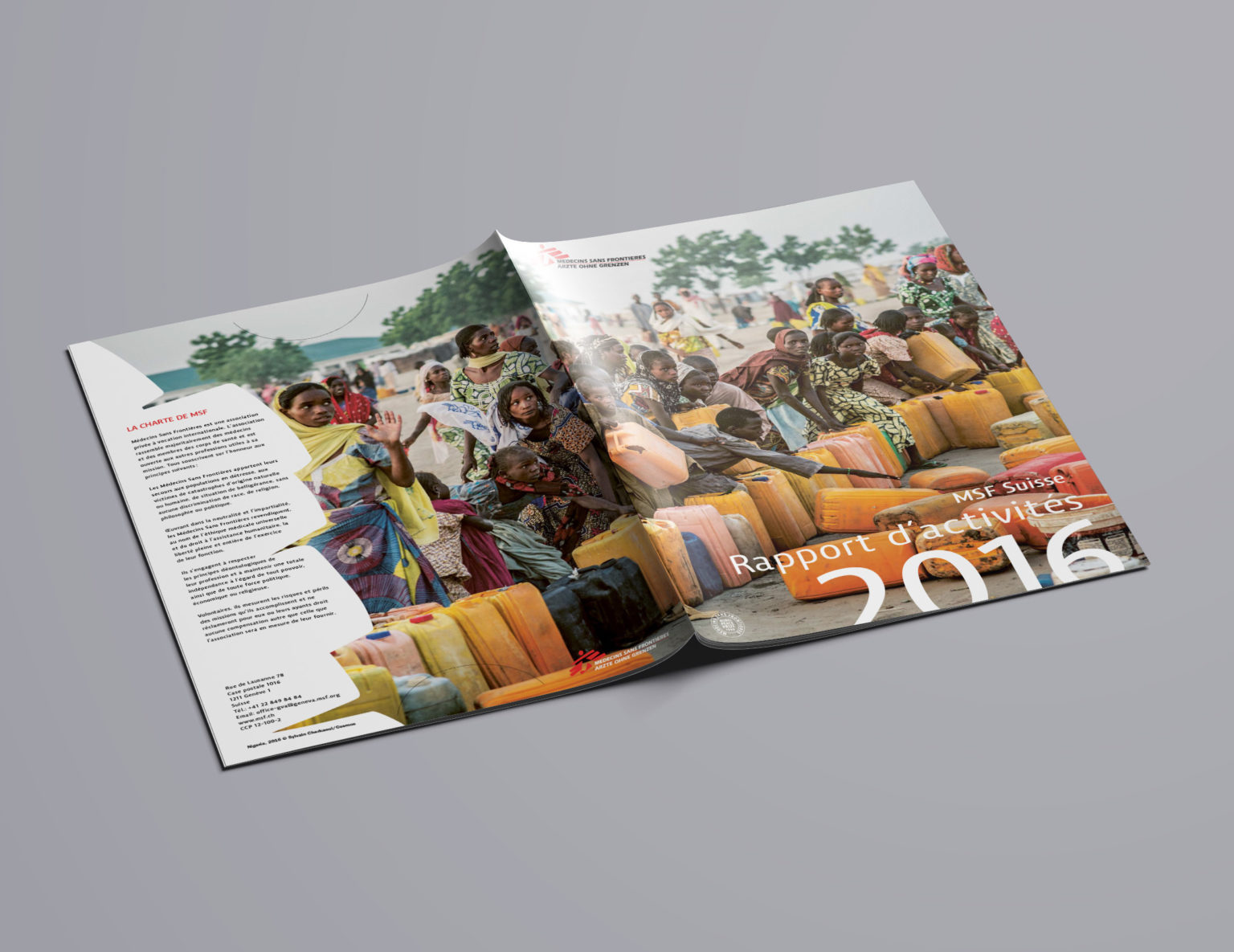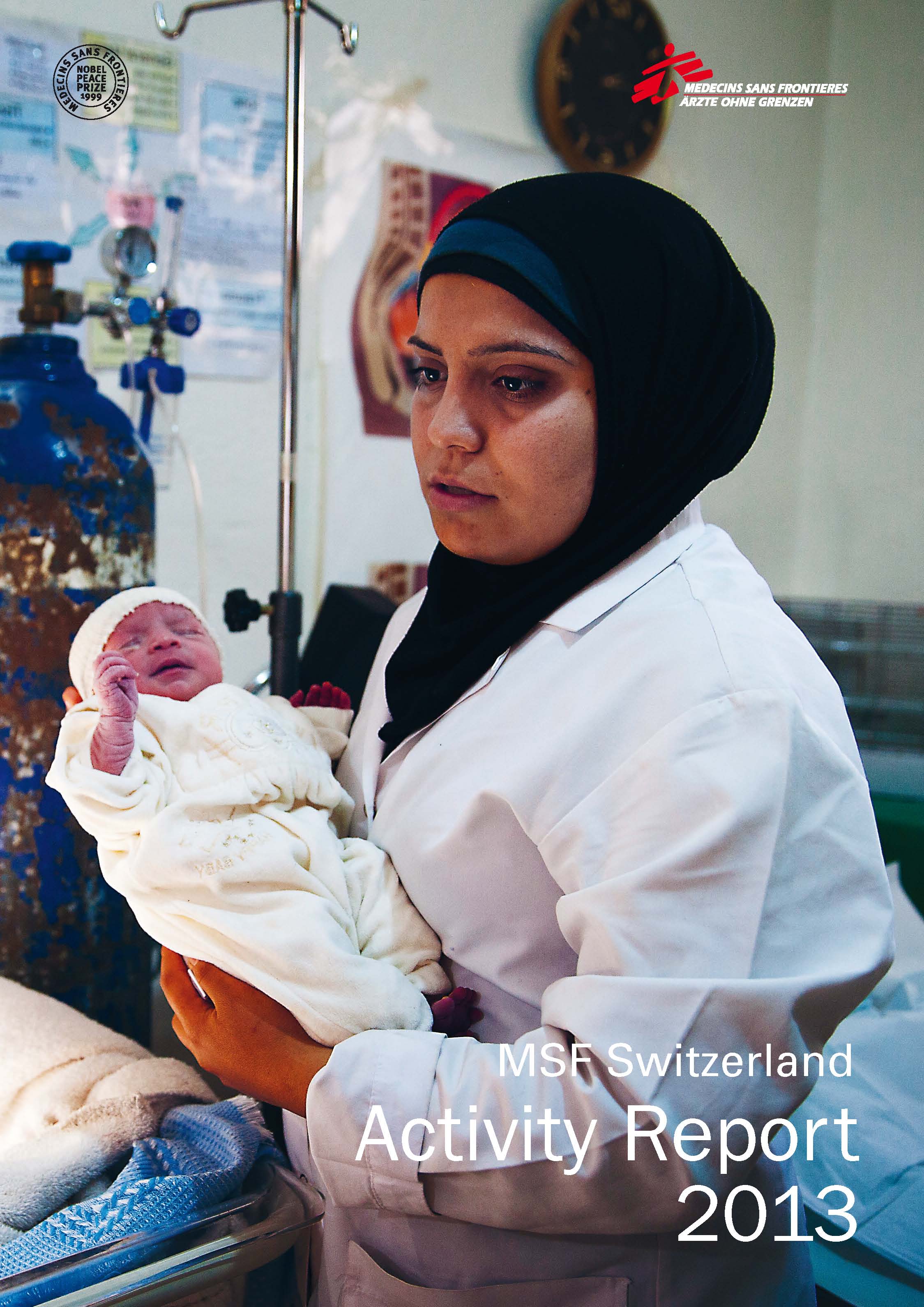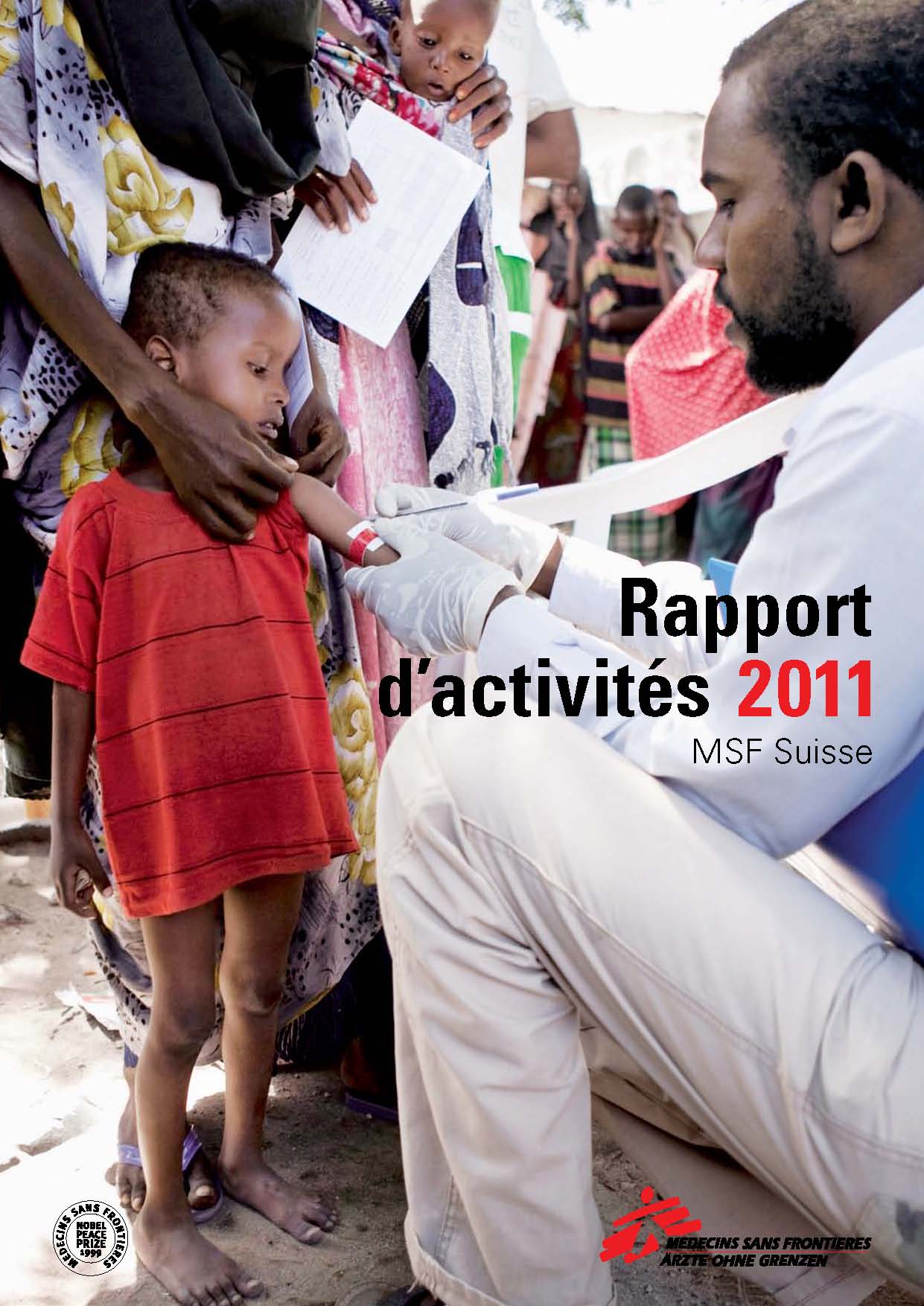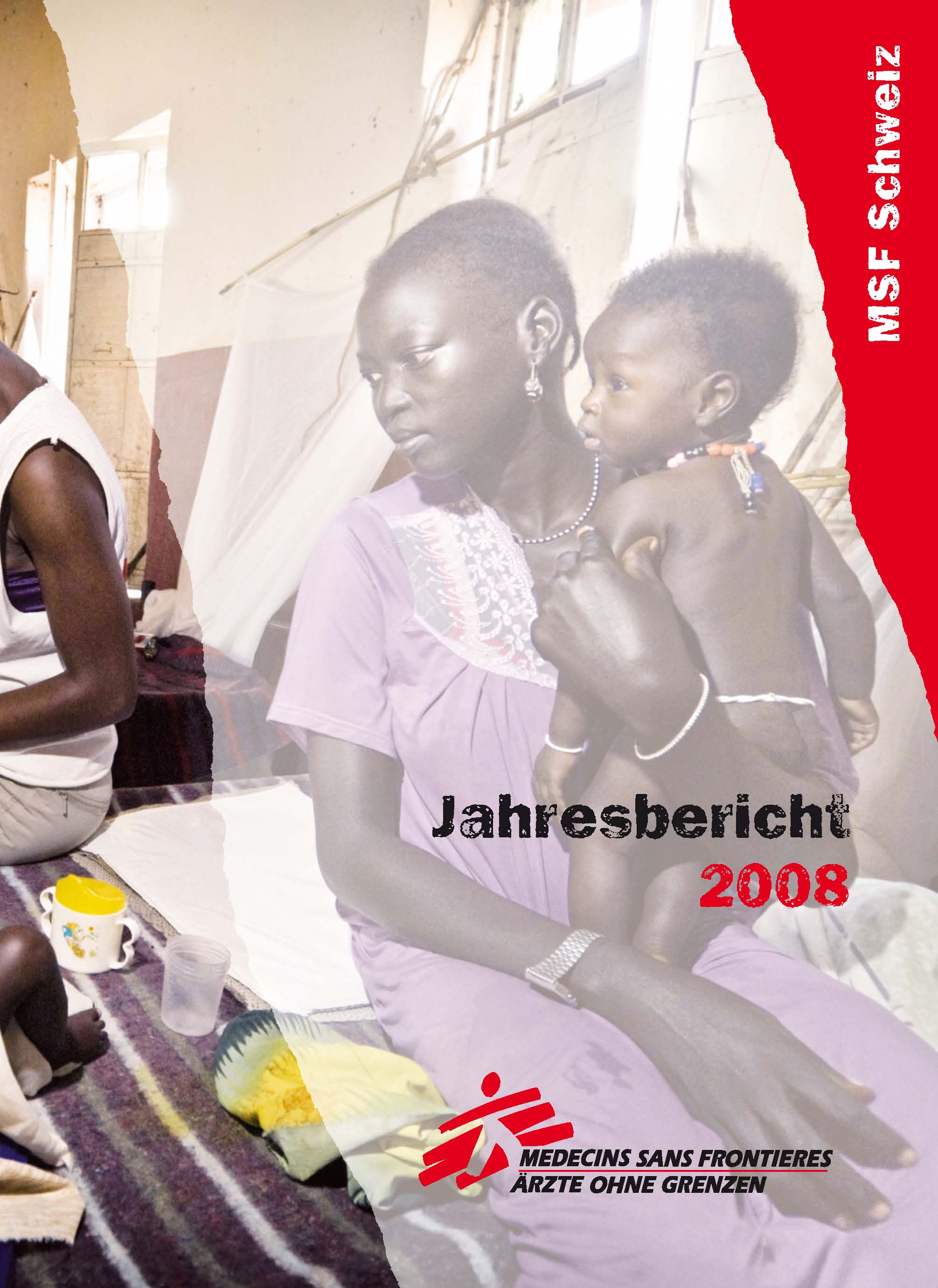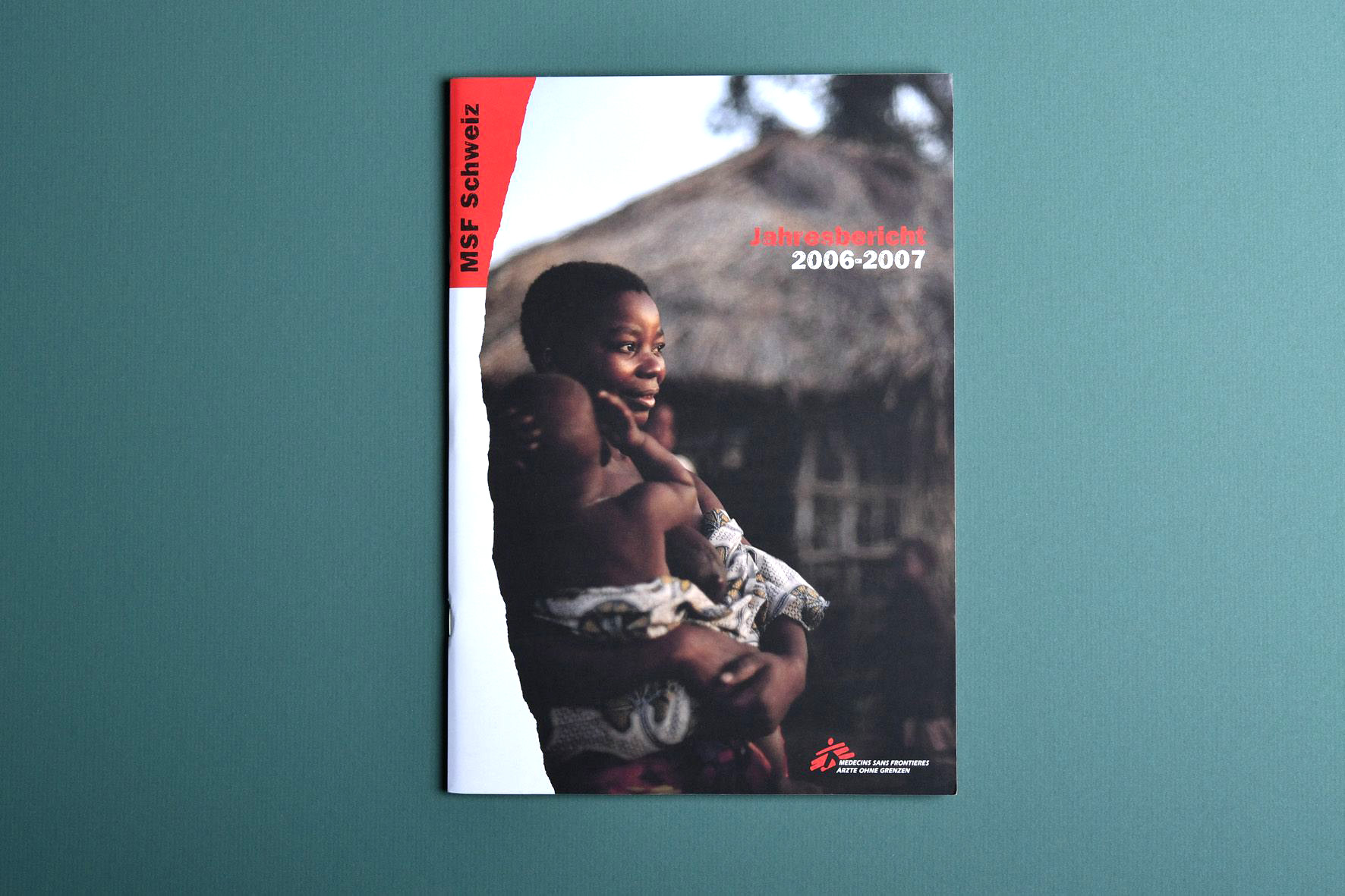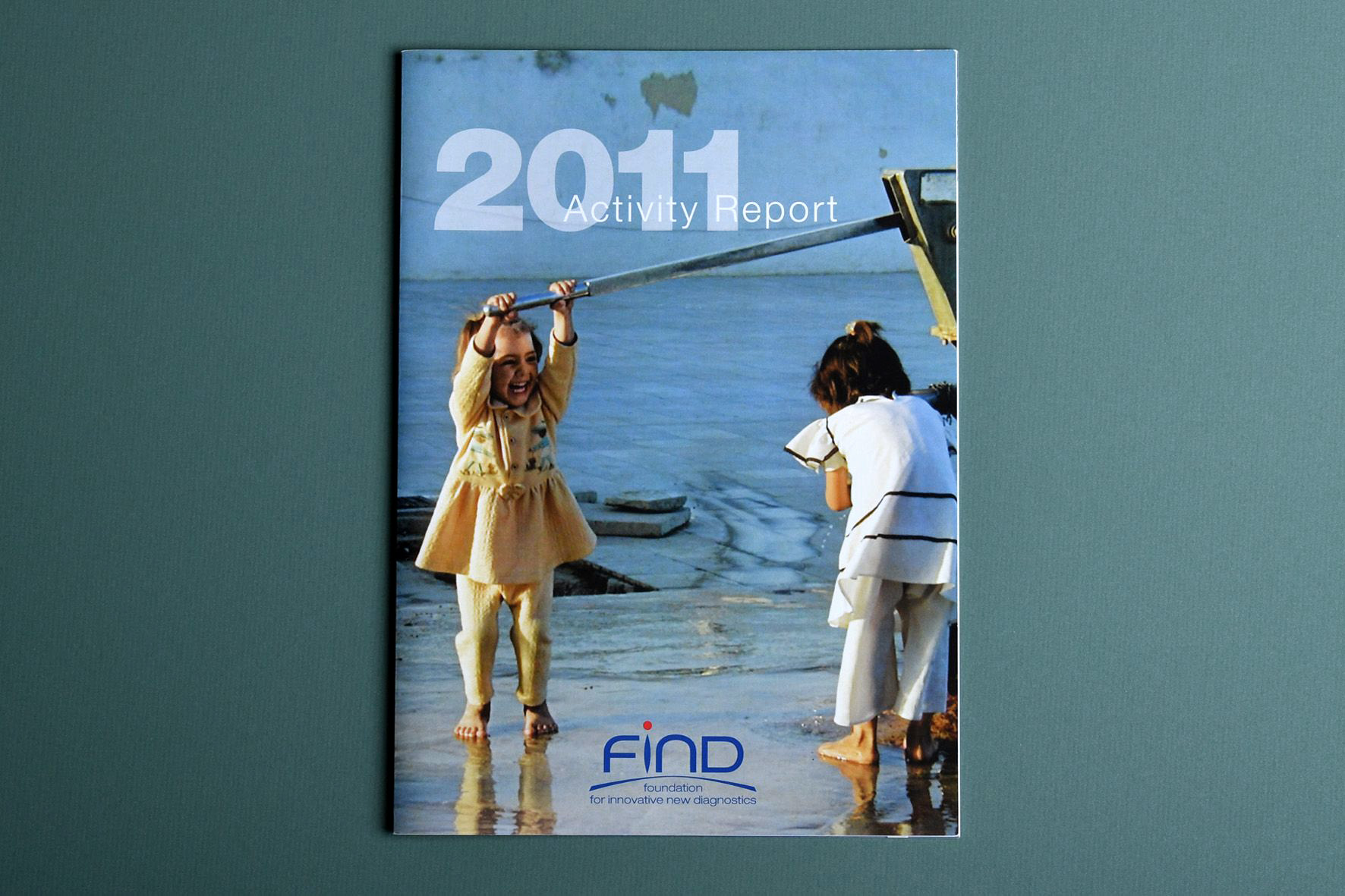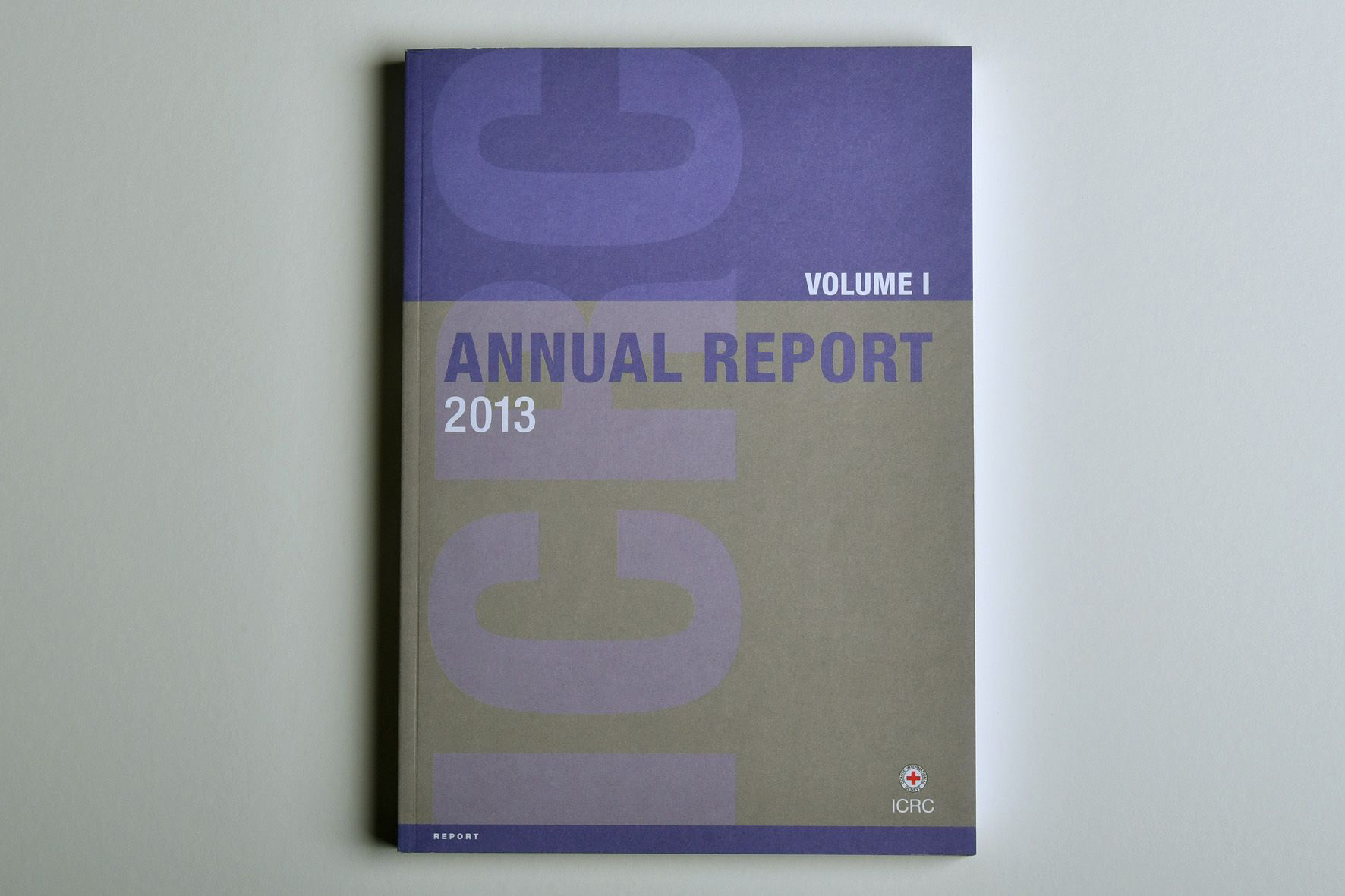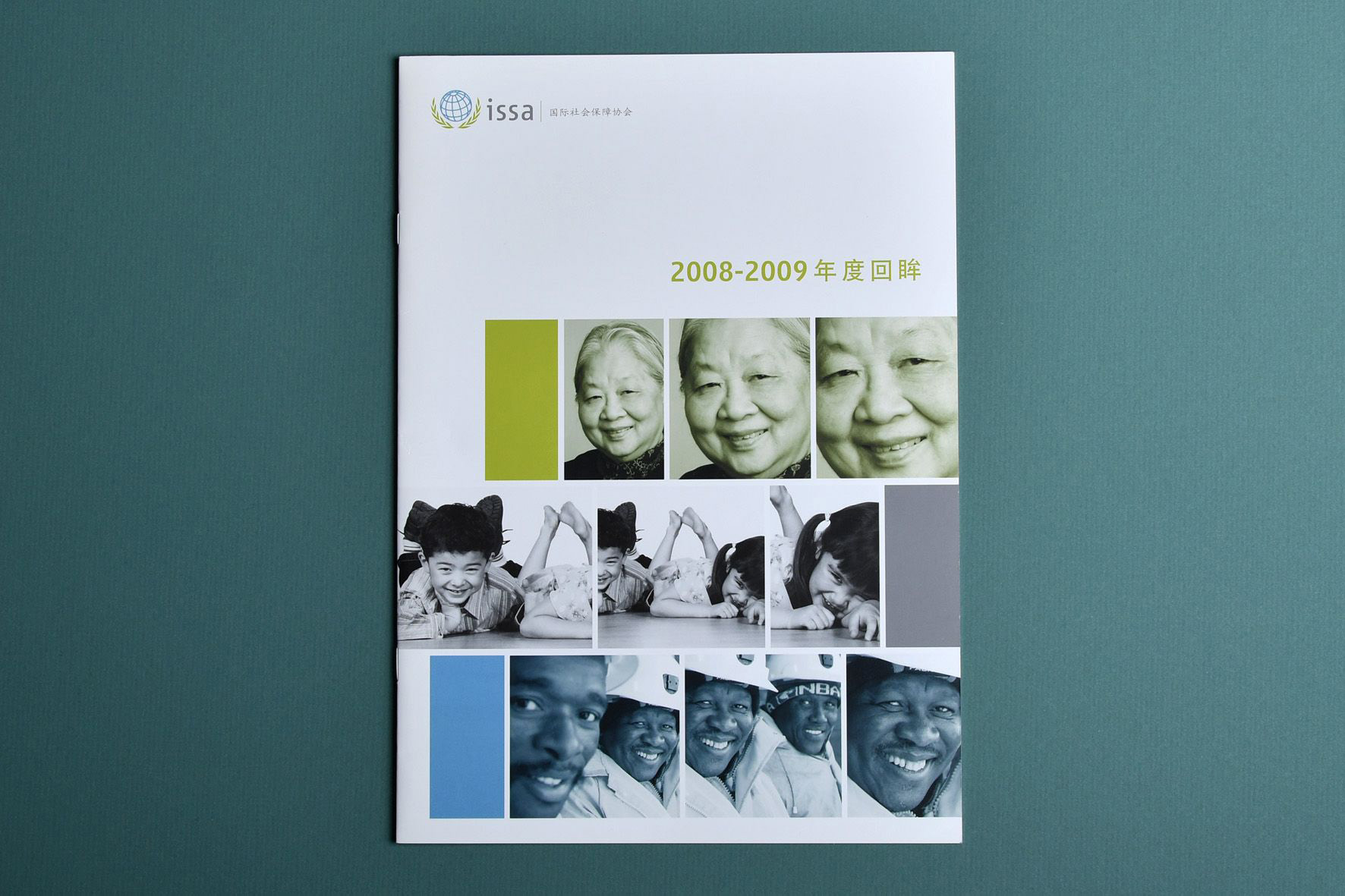 We designed Annual Reports in French, German, English, Italian, Spanish, Portuguese, Russian, Arabic, Japanese and Chinese!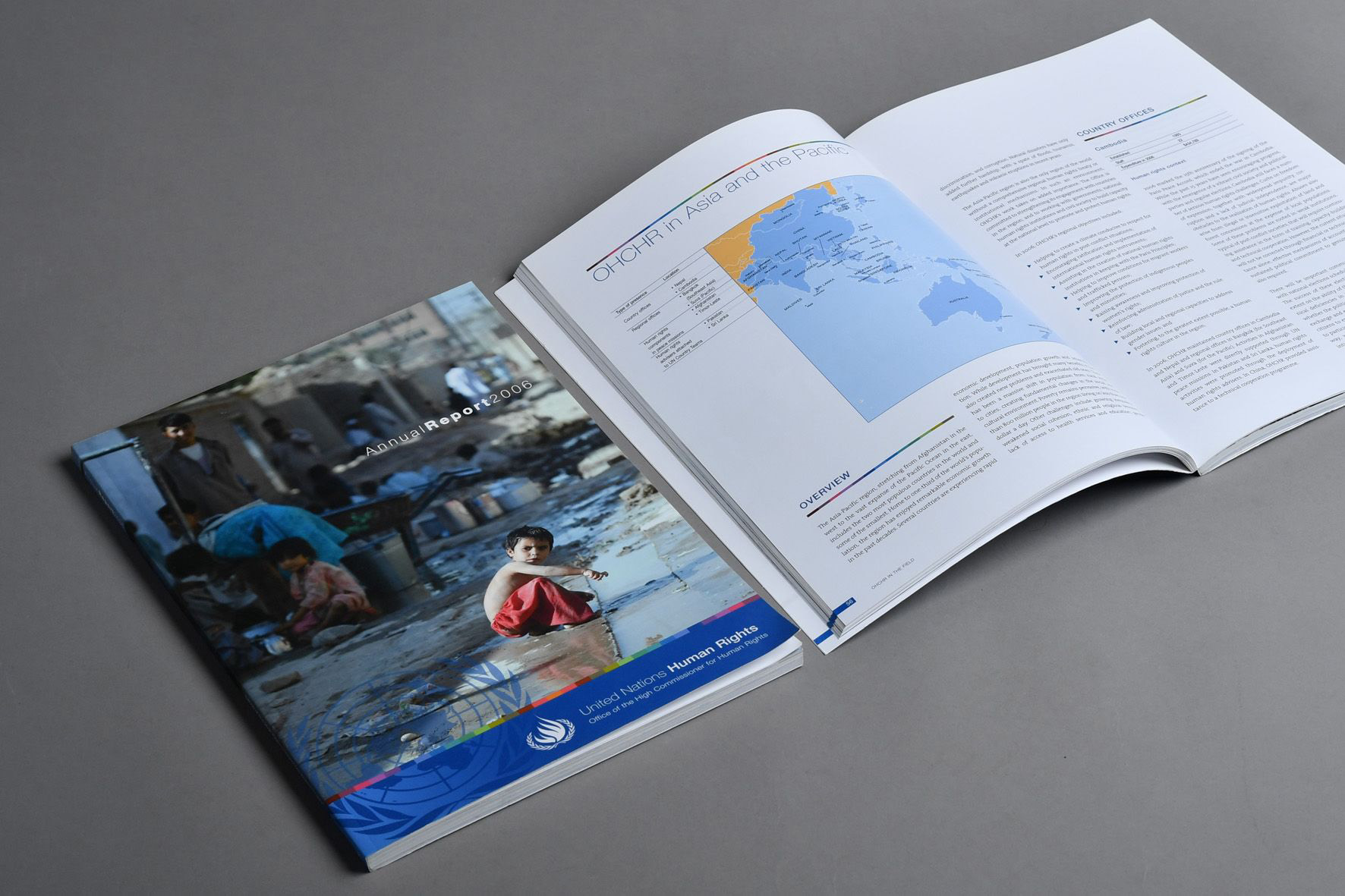 For Enfants du Monde, we designed a very special folded Annual Report which becomes a poster once completely opened. We produce 2 per year, one for their Education activities and one for the health activities of this great NGO!